COVID-19 Support to our community- Share your support during this times by donating. Any amount helps. All proceeds do directly to benefit the people who have been impacted during this crisis- funding food pantries, providing services to seniors, disabiled people, providing food to homeless and the shelters.
Support IACA Responding to COVID-19
We, at IACA are diligently monitoring information related to coronavirus (COVID-19) and providing our services to our partners and extending our supporting hands to the food pantries, providing services to seniors, disabiled people, providing food to homeless and the shelters that are taking care of needy in this crisis.
With a donation to IACA, you're helping us provide community support to the people we serve, so they can work, learn and experience the joy of life's everyday moments. IACA is a not-for-profit organization and any contribution to the organization is non-taxable.
DONATE & SUPPORT A NOBLE CAUSE::
The demand for our volunteering services continues to grow specially during this global pandemic, the demand is even more higher. The cost of providing these services is growing as well. Your thoughtful donations/contributions and your generosity can help ensure that IACA can continue to offer its services to those in need.
We are working with local food pantries that are providing relief for the Hungry & Homeless and support during the COVID-19 pandemic, community programs for homeless and low-income residents in Illinois.
IACA is working in cooperation with following organizations and supporting our community during this pandemic. Please support our cause with your donations, any contributions big or small is going to make a difference in someone's life.
URGENT NEED-FILL A BOX for the FOOD PANTRY (Tri-County Aurora /Aurora Interfaith Food Pantry)
MAFS (Metropolitan Asian Family Services)- Providing food supplies.
Providing FOOD for the homeless in our areas.
Creating small backpacks with dry or packaged non-perishable foods and delivering to homeless or needy.
DUPAGE COUNTY Homeless Shelters & Services
Financial Support to some families hit hard in this crisis, daily wage workers below poverty lines, really struggling to get food supplies or life essentials.
If you'd like to give your time, please visit our Volunteer page.
If you'd like to make a donation, please use our Donation tab below. With your donations, we would be able to provide continued support and going to make a bigger difference. Thank you so much for caring for our community, families, friends and neighbors.  
IACA has partnered with PositiveSSL to provide your maximum security for our valued customers, to securely process your online donation. This transaction will appear on your bank statement as "Indian American Cultural Association". Need help? Should you encounter any problems, please contact 
https://www.positivessl.com/support
Copyright Ⓒ PositiveSSL Limited, All rights reserved.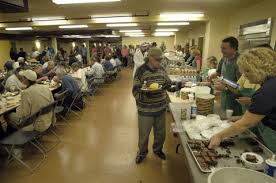 Providing relief for the Hungry & Homeless and support
Supporting homeless with food donation, creating small backpacks with essentials and distributing to people directly  affected in this crisis.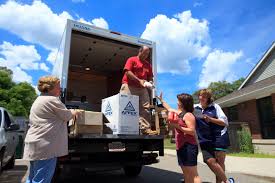 Extending support to mobile pantries to people who are unable to access a food bank/shelters.